As Seen In
One-time purchase. One entire year of relief.
Can you imagine a period without cramps? Because, we actually can.
Jovi is an innovative wellness product that helps alleviate the age-old problem of period cramps. She's thinner than your favorite pantyliners and more satisfying than indulging in your latest PMS craving.
When placed on the source of your discomfort (looking at you, uterus…), Jovi works to pick up the message your body is sending out, reducing the impact of pain so you can show up as your best self – even on the worst days of your cycle.

✓ 100% drug-free
✓ Reusable for 365+ days
✓ Discreet, durable, and wearable
✓ Feel better or your money back – guaranteed
Your period doesn't have to be a pain.
Reusable & Versatile
100% Drug-Free
Discreet, Durable & Wearable
More Than Just Menstrual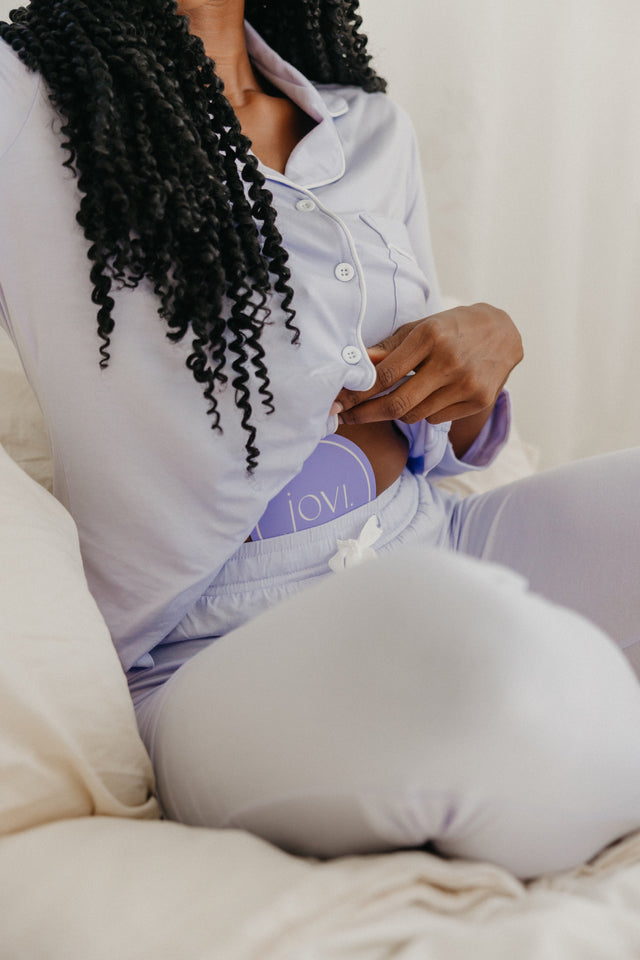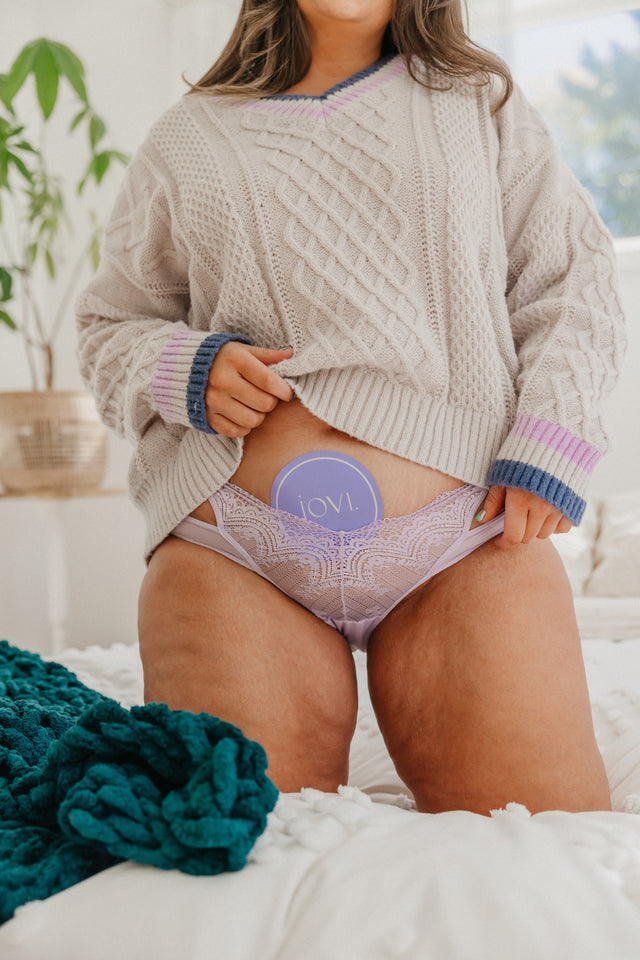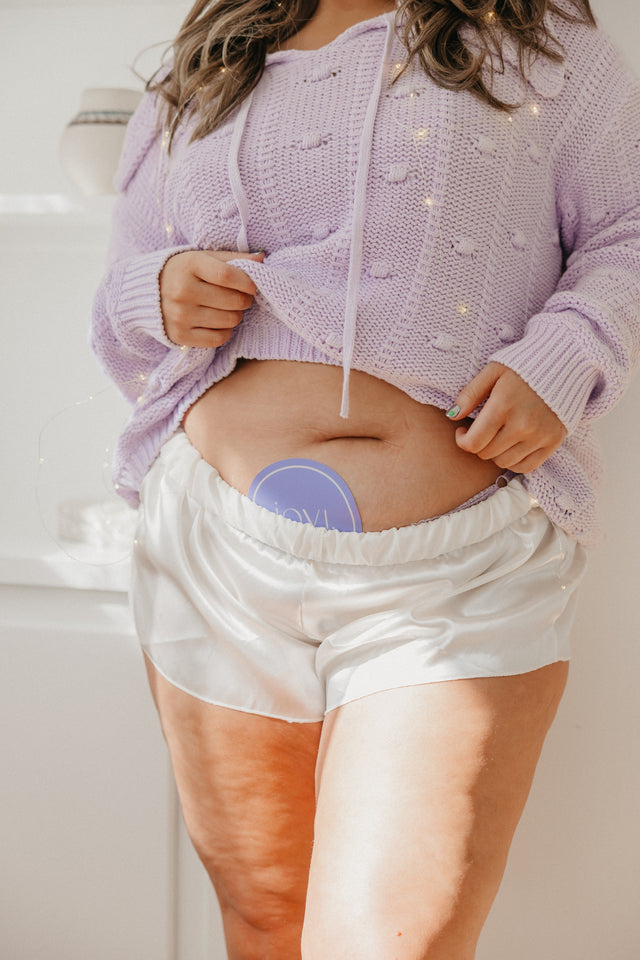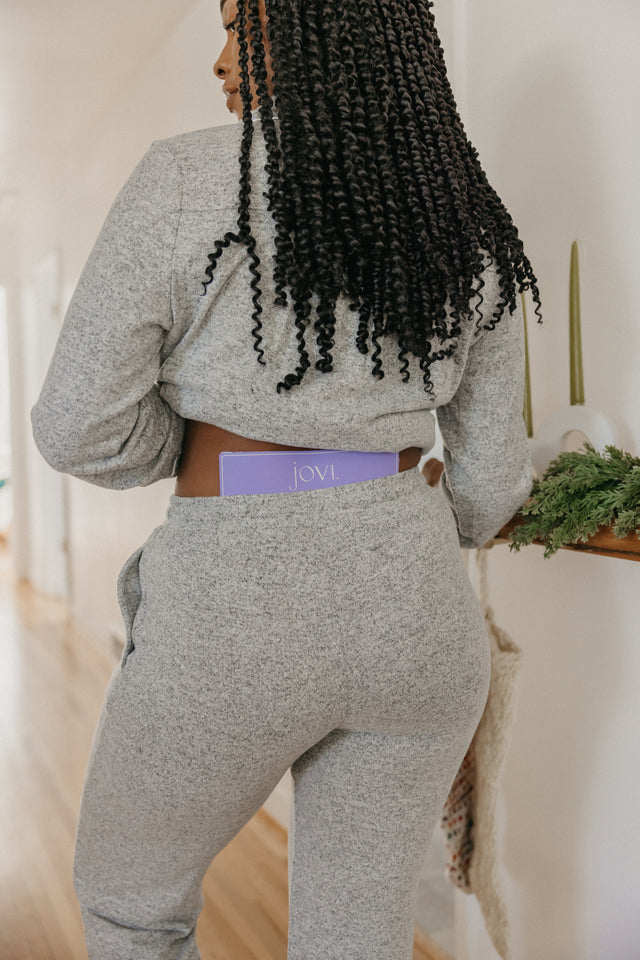 One Jovi patch can last you years, even when worn daily.
Jovi is completely reusable so you can enjoy long-term relief for less than 40¢ per day with average use. While designed primarily for cramps, Jovi is so much more than just menstrual! Place your patch just about anywhere you experience discomfort and prepare to be amazed!
No refills. No wires. No comparison.
Our relief products contain patented technology sandwiched between two layers of medical grade material, designed to work with your body's natural electrical signals to reduce the impact of pain. It feels like magic, but it's science!
Yea... you can wear it there.
Jovi is about as thin as a piece of cardstock, which means you can hide her under even the most form-fitting OOTD. You could think of this like your own little secret, but you're probably going to want to tell the world about it!
Try Jovi for any ache, any day.
Jovi is so much more than just menstrual! Use her to reduce the impact of just about any source of discomfort that keeps you from showing up as your best self.
Relief everyone is raving about
"I am now thriving instead of surviving on my period.
"Actual tears down my cheeks. Where has this been my whole life?!"
"AMAZING! I had seen people talk about these, and was slightly skeptical that they worked as well as people said. Boy was I happy to be so wrong! I love it so much"
"Love this! My daughter has been using her Jovi for about 2 weeks with great relief!! Thank you Jovi"
"The cramps were gone within a few minutes! It's gonna be a game changer!"
Our Guarantees
120-Day Trial Period
We guarantee you'll feel better or your money back! Try Jovi risk-free for up to 4 cycles or 120 days (whichever comes first). If you aren't satisfied, send the patch back and we'll send you a refund.
Buy Now. Pay Later
We're on a mission to provide relief for everybody and every BODY in need. Make Jovi more affordable with payment plans available through ShopPay! 4 easy payments. Zero interest. 100% worth it.
1 Year Product Warranty
Every reusable Jovi Patch and Jovi Band purchase is backed by a 1-year product warranty. We guarantee you'll continue experiencing the amazing benefits for at least one full year after purchase, even when worn daily!
Personalized Placement & Support
We're biased, but our customer support team is the best in the biz. Chat with them Monday through Friday from 9am-5pm MDT by calling 833-462-5684 or via email: support@meetjovi.com
Made in the USA
All Jovi patches are proudly made in the USA in beautiful Salt Lake City, Utah. You can find Jovi and Signal Relief headquarters in our humble hometown of Rexburg, Idaho.