As Seen In
Show up as your best self, even on the worst days of your cycle.
Jovi is a reusable, flexible patch that reduces the impact of pain during every phase of the menstrual cycle. She's thinner than your favorite pantyliners and more satisfying than indulging in your latest PMS craving. Try Jovi risk-free for 120 days and feel better or your money back!

✓ 100% drug-free
✓ Clinically studied Signal Relief technology
✓ Reusable for 365+ days
✓ Discreet, durable, and wearable
✓ Feel better or your money back – guaranteed
One-time purchase. Long-term relief.
Clinically tested technology
100% Drug-free
Reusable 24/7/365
More than just menstrual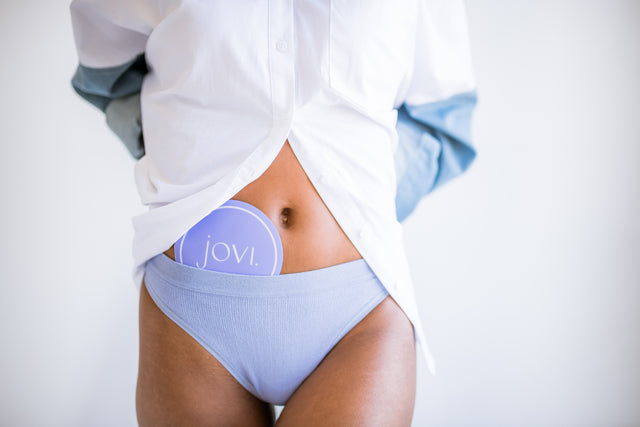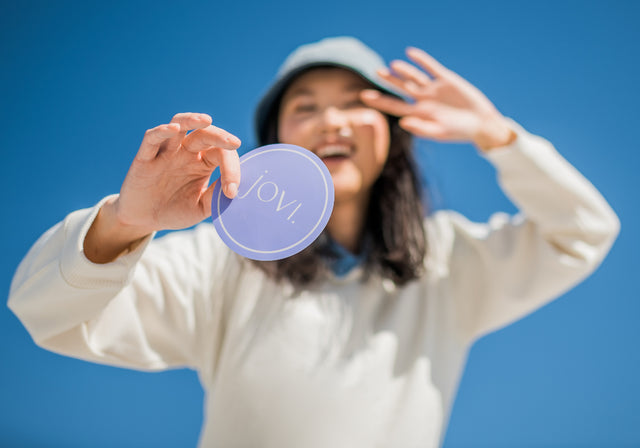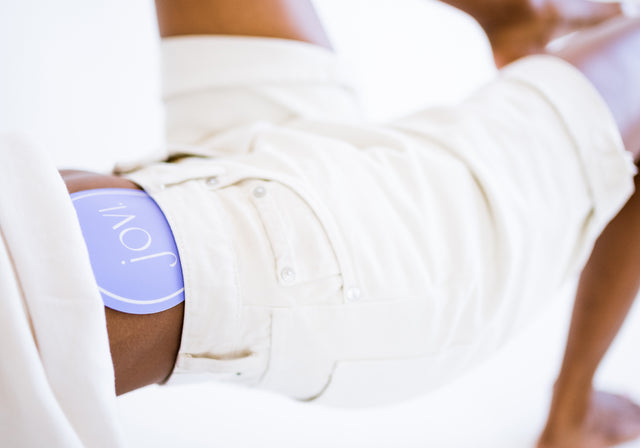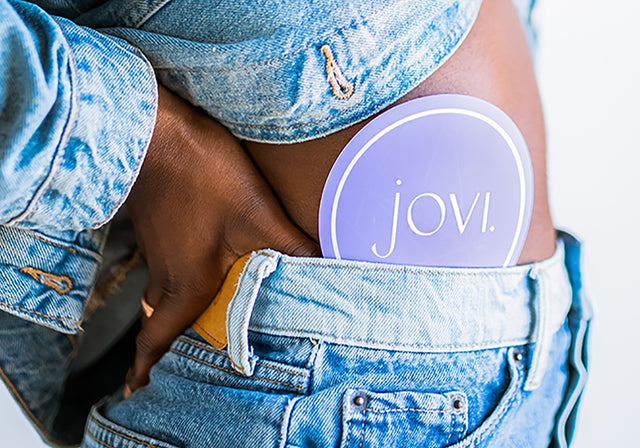 Powered by Signal Relief
The patented, clinically tested technology that powers the Jovi patch has been shown to significantly reduce the impact of chronic musculoskeletal pain.
Prescription-free period cramp relief
Incredible relief: no refills needed. Jovi is effective without putting a single thing into your body.
Incredible relief for 40¢ per day
Whether you only wear her during your cycle or reach for relief from Jovi every day, every patch purchase is backed by a 1-year product warranty. Check out our payment plans available at checkout to make her even more affordable!
Use Jovi for any pain, every day
While she works wonders on cramps, Jovi is so much more than just menstrual! Use her for relief from backaches, sore muscles, menstrual cramps, and just about any source of discomfort that keeps you from showing up as your best self.
Relief everyone is raving about
"I am a kindergarten teacher and when I am having cramps the Jovi patch is what I reach for. The Jovi patch allows me to continue to do the work I need to do without being in pain! It is #1 on my school supply list!"
"This is my first period in years I've been living a normal life wearing my patch wherever I go and not popping pills!"
"Whenever my cramps are out of this world this product saves me. I can wear it to school all day and it will not be a problem! This is definitely worth the money!"
"This is such a miracle... I can't even believe it... Actual tears down my cheeks. Where has this been my whole life?!"
"I am a pre-k teacher and have worn my Jovi patch every day of my cycle this week. I used to have to call in sick from the extreme cramps, but now I can work through my period no issues!! 10/10 worth every penny."
Our Guarantees
120-day trial period
Don't love it? Don't worry! Send the patch back and we'll send you a full refund. (Spoiler alert: 97% of our customers happily commit to a long-term relationship with Jovi!)
Payment plans available
Make Jovi more affordable with Payment plans available through Shop Pay! 4 easy payments. Zero interest. 100% worth it.
Made in the USA
All Jovi patches are proudly made in the USA in beautiful Salt Lake City, Utah. You can find Jovi headquarters parked (literally!) in our humble hometown of Rexburg, Idaho.
Knowledgeable customer support
We're biased, but our customer support team is the best in the biz. Chat with them Monday through Friday from 9am-5pm MDT by calling 833-462-5684.