Intricate inner workings.
Incredibly simple to use.
Learn more about the impressive tech that powers the Jovi patch:
How does the Jovi patch work?
We get it – it doesn't look like much, but hear us out. Jovi is powered by patented technology created by military scientists and backed by medical professionals. The technology sealed inside the Jovi patch detects signals from within the body and absorbs sensations of pain like a sponge.
Clinical trials on the patented technology have been completed with incredible preliminary results.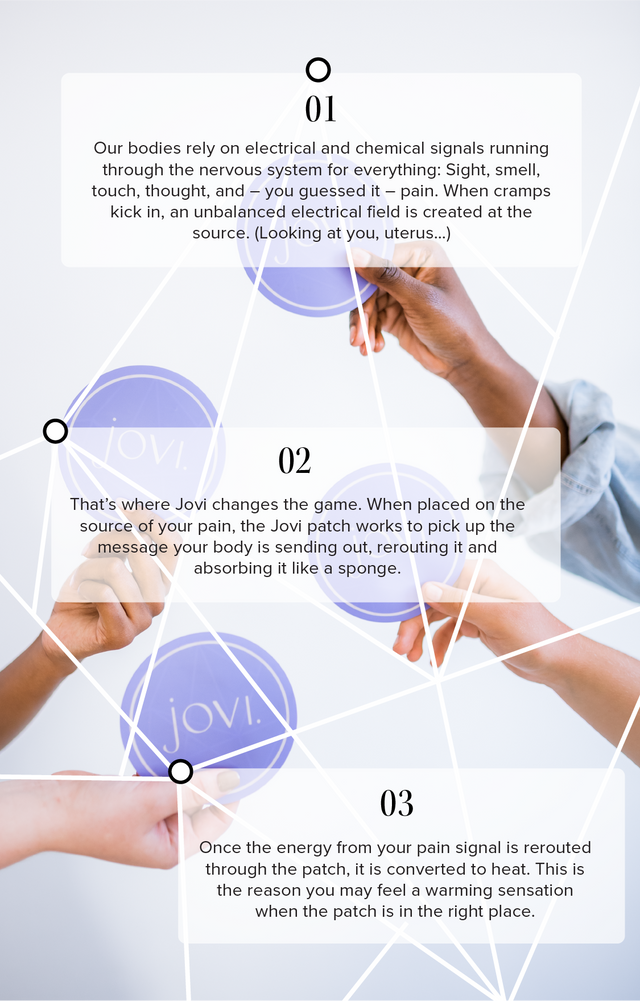 ---