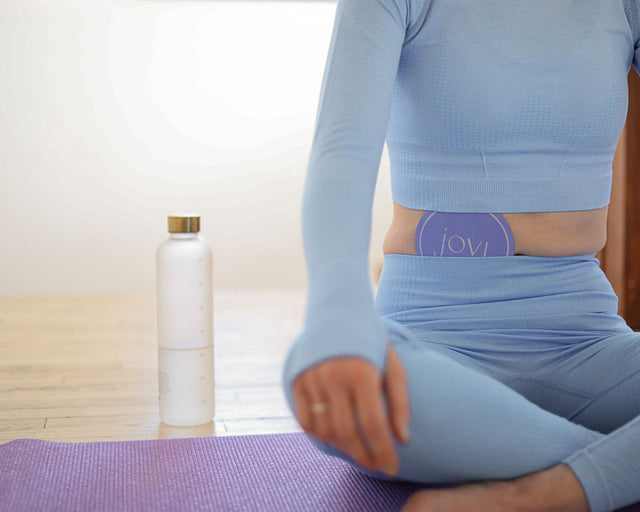 Best Workouts for Each Phase of Your Cycle
How's your energy level today? Whether you're feeling like you could run a marathon or take home an award for best afternoon napper, your menstrual cycle could be to blame!
Our energy levels, physical strength, and determination ebb and flow depending on where we are in our cycles. It's only natural that our ability (or desire) to exercise changes throughout the month, too.
Take note of the information below to match the current status of your menstrual cycle!
Menstruation. Say hello to the return of your flow. The first few days of your period can be rough on your psyche and physical stamina. Rather than pushing it during this phase, opt for a brisk walk or another form of light cardio for a more enjoyable way to get your blood pumping. Low impact exercises like yoga and pilates are also great for this time of the month, helping to lengthen and lean your muscles and calm your mind. If you're feeling up to something a bit more intense, add in some light weight exercises. 
Follicular Phase. Fun fact: we're most adventurous and open minded during the follicular phase. Use these good vibes to switch things up a bit with your exercise routine! Sign up for a group fitness session, shake your booty in a dance lesson, or try out more intense cardio like spinning or going the distance on a jog/run. Have fun with it! But be careful – there's a slight increase in risk for injury during the follicular phase as your body adjusts to hormone levels. Be sure to warm up before you workout and always listen to your body – don't push it too far!
Ovulation. If you're in the ovulation phase, you're likely feeling pretty good. Our energy levels are highest during ovulation. Use this to your advantage by upping your cardio! Jog, run, and pedal your little heart out on a fitness bike; take a HIIT or group class; or heat things up with hot yoga or a vigorous pilates sesh. Remember to warm up first and only do what you can safely handle! 
Luteal Phase. You'll likely notice your energy levels start to drop within the luteal phase. Start out strong in the beginning of this phase with some of the exercises you enjoyed during ovulation, and be prepared to tone things down with lower impact activities before menstruation starts back up again. 
Did you ever realize how many physical changes are tied to our menstrual cycles?