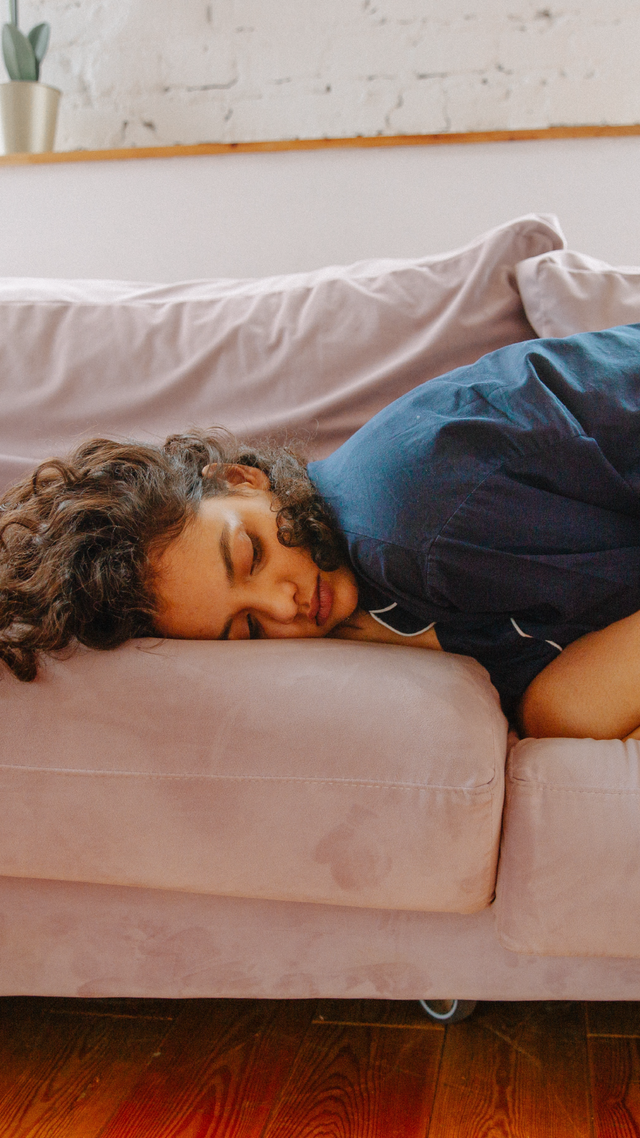 Period Cramps 101 – What Even Are Cramps?
For some, periods are no problem – but for the vast majority of us, they come with a vengeance each month, bringing backaches, nausea, and dozens of other unpleasant symptoms along for the ride. 
It's no secret that cramps are caused by your uterus contracting as it sheds its lining. But why does it hurt so bad? And why do some women suffer more than others?
The common culprit is a hormone-like compound called prostaglandins.
These little guys are a necessary evil, as your uterus needs a certain amount of them to do its job during your menstrual cycle. But if your body produces too many prostaglandins, that's when things get ugly: your uterus contracts more than it needs to, inflammation settles in, and you find yourself hunkered down with your heating pad on blast, begging for even an ounce of relief.
---
Did you know?
You're more likely to experience period cramps if you...
Are younger than 30 years old
Started puberty early (age 11 or younger)
Bleed heavily during periods
Experience irregular menstrual bleeding
Have a family history of menstrual cramps
Are a smoker 
---
While we can't always control what happens inside our bodies during the menstrual cycle, there are some relatively simple ways to help alleviate period cramps.
Cut back on junk food. This is easier said than done, especially when cravings strike. Junk food actually triggers an inflammatory response within your body, which often results in more intense cramps. Try these healthy-ish recipes to satisfy a sweet tooth instead!
Decrease the amount of salty foods you eat. Salt leads to water retention which results in extremely uncomfortable bloating. Skipping salty snacks can help with this unwelcome symptom of "that time of the month." 
Focus on your nutrition. If you don't take a daily multivitamin, now is the time to start! Certain vitamins and herbs have been shown to decrease menstrual cramps. 
If you're tired of going with the flow of menstrual cramps, you're not alone. Head here to join the thousands of women who are experiencing the life-changing magic of Jovi!