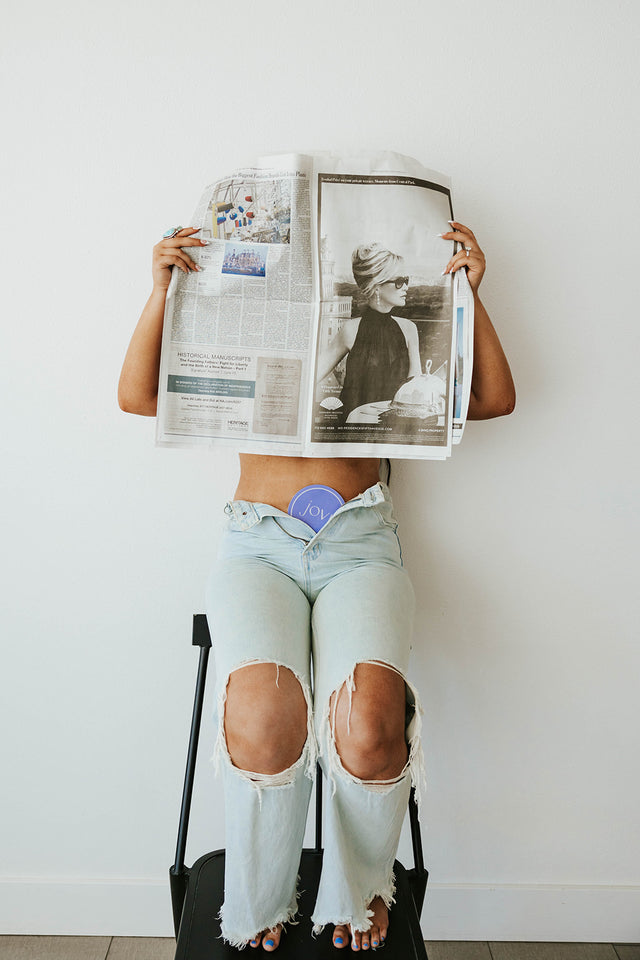 Hot Off the Press: Jovi in the News
Editors are raving about the magic of Jovi, and who can blame them?!
Here are a few features we're loving lately: 
"Heat pads are soothing but leave much to be desired as far as long-term relief is concerned. Jovi Patches work as brilliantly as the next NASA innovation."
"There are all sorts of gimmicks in the health and wellness world that want a doctor's endorsement. I only work with companies that I have vetted as the safest, best, and most transformational."
"If a man abruptly suffered excruciating cramps while hemorrhaging from a bodily orifice, he would call that a medical emergency and go to the ER. Women call that their period and go to work. Unsurprisingly, it is a woman entrepreneur, Kim Olson, co-founder of Jovi, who is doing something about the pain of period cramps."
"
Perhaps the most mind-blowing period relieving product we've gotten our hands on
,
the Jovi is something that has to be experienced to be believed.
Yes, it looks like a fancy bumper sticker but I promise there's a whole lot more going on than meets the eye."
---
Ready to see what all the hype is about?