As Seen In
This one's for "the girls"
Thanks to your amazing support, the Limited Edition Jovi Patch and Jovi Band SOLD OUT in record time – but the good doesn't stop here!

For every Jovi Patch product purchased throughout the month of October, 1 Jovi Patch will be donated to organizations supporting women in their journey with breast cancer.
The ultimate duo for drug-free period pain relief.
When you experience menstrual pain in multiple areas of your body, the Jovi Combo Pack has your back (and your front)! This 2-Pack provides the versatility you need for relief literally anywhere. Wear the original Jovi Patch to relieve abdominal pain and cramping and secure the Jovi Band on trickier areas such as the lower back, along the pelvic area, on the upper neck, and more.
Period pain has met its patch.
Jovi is a reusable, flexible patch that reduces the impact of pain during every phase of the menstrual cycle. Place your Jovi patch wherever you need to reduce the impact of pain for fast, 100% drug-free relief you can rely on daily!
One-time purchase. 365+ days of reusable drug free relief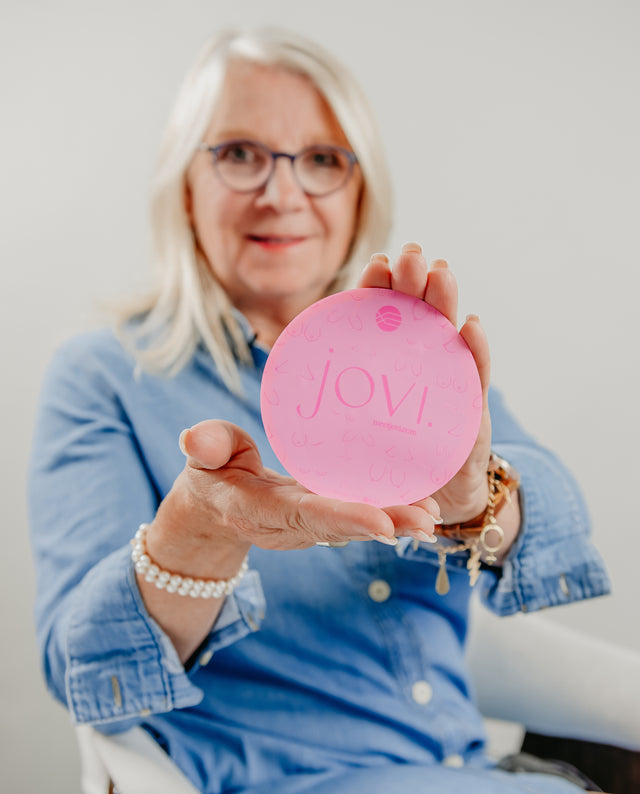 Our purpose is even greater than our products.
For every Jovi Patch sold during the month of October, a Jovi Patch will be donated to an extensive network of breast cancer care providers – so women can continue showing up as their best selves, even when facing the most difficult days.
"Actual tears down my cheeks. Where has this been my whole life?!" –Megan