As Seen In
Only $65 per patch when you shop 3-packs!
Triple up on relief by wearing the patches over your uterus, on your lower back, and wherever else you experience discomfort during your menstrual cycle.
$72 per patch when you shop Combo Packs!
The ultimate duo for drug-free period pain relief.
When you experience menstrual pain in multiple areas of your body, the Jovi Combo Pack has your back (and your front)! This 2-Pack provides the versatility you need for relief literally anywhere. Wear the original Jovi Patch to relieve abdominal pain and cramping and secure the Jovi Band on trickier areas such as the lower back, along the pelvic area, on the upper neck, and more.

$90 Per Patch when you shop singles!
Ring in the school year with the hottest period relief on the market!

Unlike harmful pills, heating pads that mask the pain, or TENS units that distract your brain, Jovi literally absorbs signals coursing through your body to reduce the impact of pain.
How to

Use/Place Your Jovi Patch
Find the source of your cramps

Secure directly over the area, or slightly above

Experience relief in as little as seconds!

Store your patch in a cool safe place until you need it next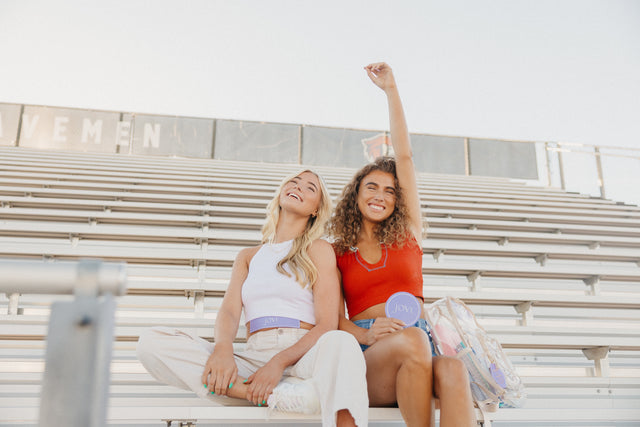 Made with the same patented, clinically tested technology you know and love, the Jovi Band is destined to become the next big star of your medicine cabinet!
"Actual tears down my cheeks. Where has this been my whole life?!" –Megan