Jovi Band 3-Pack
Regular price

$325
Sale price
Jovi Band 3-Pack
Regular price

$325
Sale price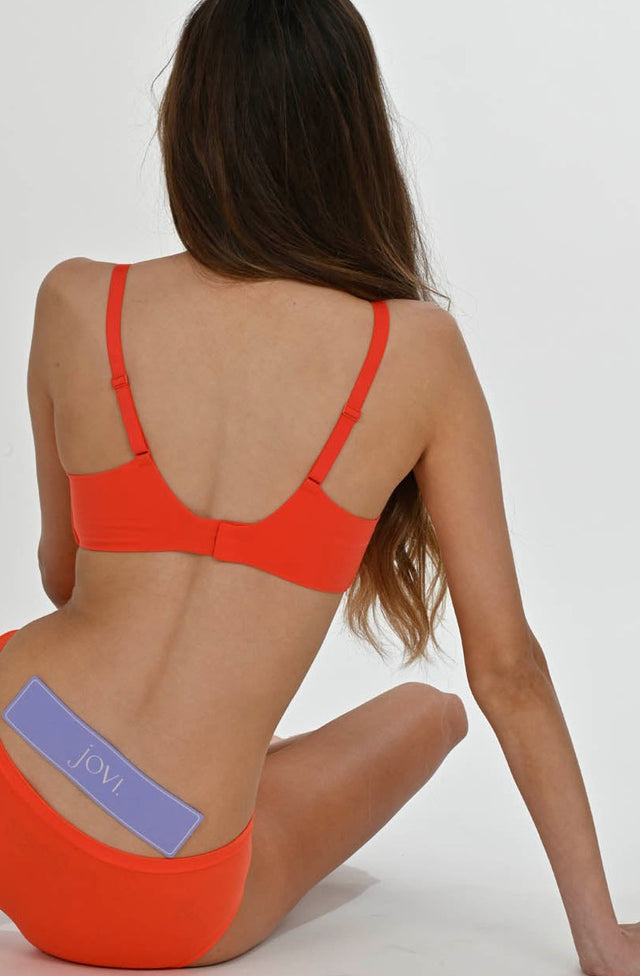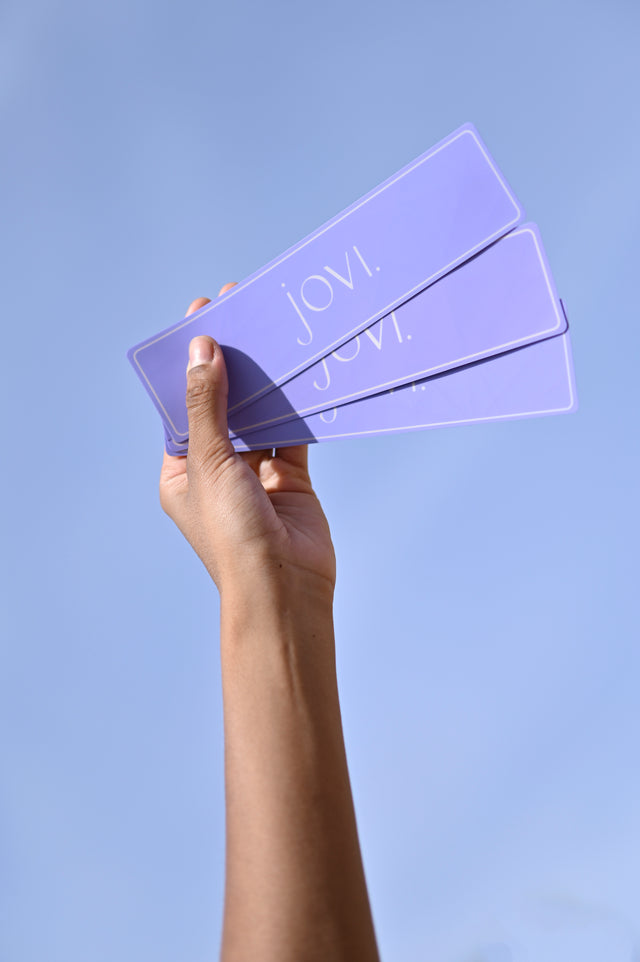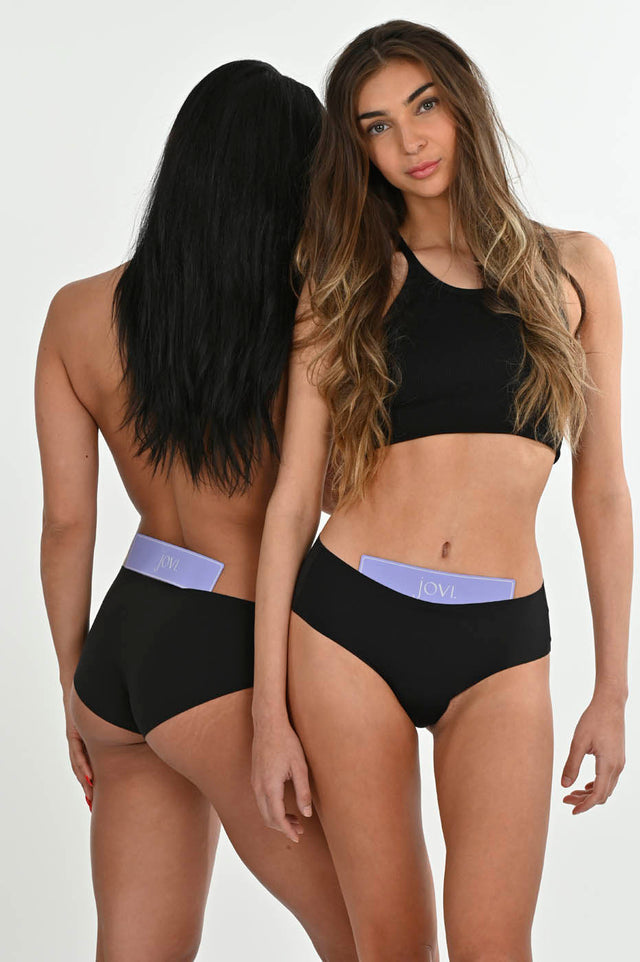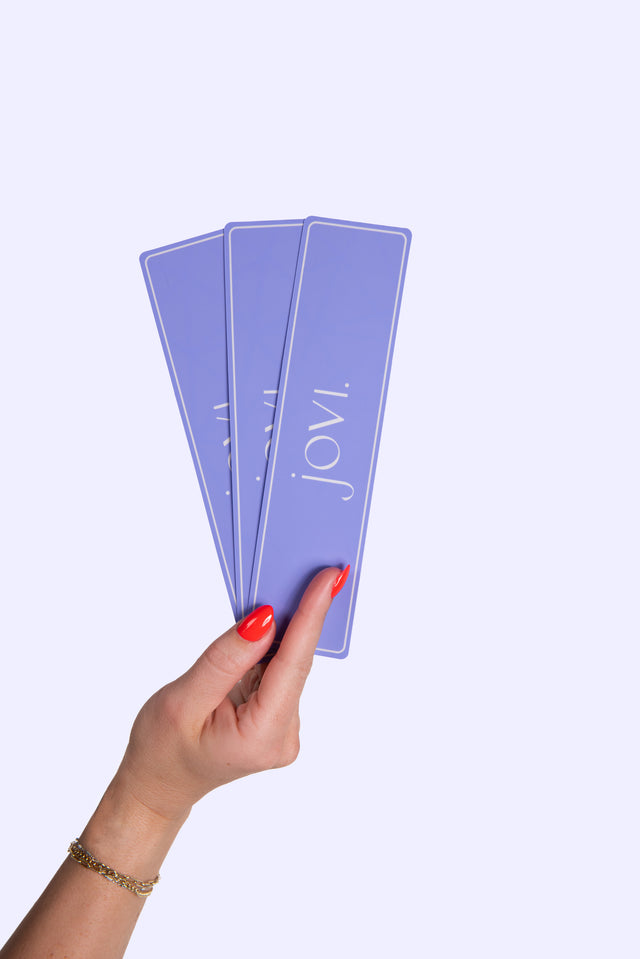 When it comes to multi-symptom menstrual relief, the Jovi Band 3-Pack tops the charts!
Feeling extra miserable during your menstrual cycle? Between back aches, achy legs, painful ovulation, a pelvic region that feels like it's on fire… we all know period pain can be so much more than just cramps. When you experience multiple points of pain, the Jovi Band 3-pack is a perfect solution for easing basically any symptom. 
The NEW rectangular shape of the Jovi Band fits perfectly on the lower back, upper neck, around legs, and across the pelvic region for incredible drug-free period pain relief you'll find yourself reaching for over and over again. Made with the same patented, clinically tested technology you know and love, the Jovi Band is destined to become the next big star of your medicine cabinet! 
Includes:
(3) Reusable 2"x8" rectangular Jovi Bands 

with clinically tested Signal Relief technology

(9) 2"x8" Rectangular reusable latex-free gel adhesives

(1) Jovi Band envelope
Details
Relief for menstrual cramps & more.
Can you imagine a period without cramps? Because, we actually can.
Jovi is a drug-free, reusable patch that provides MASSIVE relief from menstrual cramps in minutes. Powered by patented technology and backed by medical professionals, she's helping women everywhere experience relief from period cramps like they've never felt before.
Nanocapacitors sealed inside the layers of Jovi pick up signals from within the body and absorb the sensations of pain like a sponge. 

Simply place the patch over the area where you are feeling pain and let Jovi work her magic.

Use the Jovi patch for:

period cramp relief
upper back relief
lower back relief
shoulder relief
headache relief
wrist and hand relief
foot relief
ankle relief
knee relief...and more!
Includes:
(1) reusable 4.5" diameter Jovi patch, (5) reusable gel adhesives
How to use the Jovi patch
Finding relief with the Jovi patch is as easy as 1-2-3:

1. PINPOINT THE SOURCE OF YOUR PAIN.
Find the source of the pain. (Hint: it might not be where you think it is!) Placement of the patch is the most important step in finding relief. Move the patch slowly, 1" at a time, until you feel the magic kick in.

2. PLACE THE PATCH.
Once you have located the problem spot(s), secure the patch in place over the area using an included gel adhesive or by simply tucking the patch inside a close-fitting article of clothing. The closer to your body, the better!

3. POWER THROUGH YOUR DAY.
Do what you love, and feel good doing it! The Jovi patch can be used as often as you need for as long as you need it! One patch will last you years with proper care, even with daily use.
Placement Pro Tips
Relief for period cramps...
Let's cancel those cramps, shall we? Some women find relief for period cramps by placing the patch on their abdomen, near the uterus. Others have more success with menstrual cramp relief when Jovi is placed on the lower back. We recommend starting with the patch over the uterus and slowly moving it around the body towards your back until you find the correct placement.
Relief for backaches...
It's time to break up with back pain! To ease backaches, simply place the Jovi patch about an inch above where you feel the most severe pain. Give the patch 2-3 minutes to start working and slowly move it around the area an inch at a time, as needed, until you start feeling relief.
The proof is in the patch
Jovi contains clinically tested Signal Relief technology that has been shown to reduce the need for pain medication by over 91%.
No wires. No leads. No magnets. No medication. No rays. Jovi works by intercepting signals caused by pain before they make it to the brain – soaking them up like a sponge.
The result? Drug-free, reusable relief for menstrual cramps, headaches, backaches, and more.

Learn More